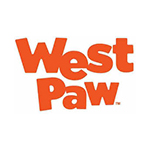 Description
Your dog won't believe how super soft and snuggly these holiday fabric dog bones are. Great fun for dogs who like to thrash, pounce or snuggle toys, these handcrafted, American made dog bones will liven any dog's holiday spirit.
Available in Green and Red.  With two sizes, these fabric dog bones are the perfect dog toys for your large and small dogs.  Give your dogs a Merry Christmas!
Measures 7.25" (Mini Eco Merry Bone) and 10" (Eco Merry Bone). Handcrafted in the USA.