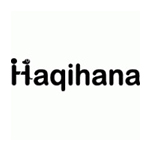 Description
International scientific literature inspired Haqihana to propose a substitute to the collar, which is often a painful source of physical and psychological problems for the dog. We present a "non-inhibitive" type of harness which is easy to put on, comfortable for the dog and stylish.Our harness line is characterized by the high level of its design, focusing mainly on the comfort of the dog, the quality of the materials and the precision in production.
The line offers a good choice of colours and they can be coordinated with the leashes. Wearability means the feeling an item of clothing is a perfect fit, giving smartness and comfort which, together with the ease and natural fitting, ensures acceptability for the dog who will be happy to wear something comfortable that does not irritate and is not painful in any situation.
The use of high quality materials, all produced in Europe, satisfies non-toxic, anallergic and recyclable requirements, making the finished product resistant . Our standards for detail in handcraft manufacturing, which takes place on our premises by technically qualified personnel, gives us the desired quality and capability for continued improvement of the product. Design, together with well-proportioned dimensions and the positioning of the harness on the dog have been carefully studied to guarantee maximum comfort in all situations. Pressure is properly distributed on the dog's sternum and thorax only, even when the dog is pulling, jerking or being restrained.